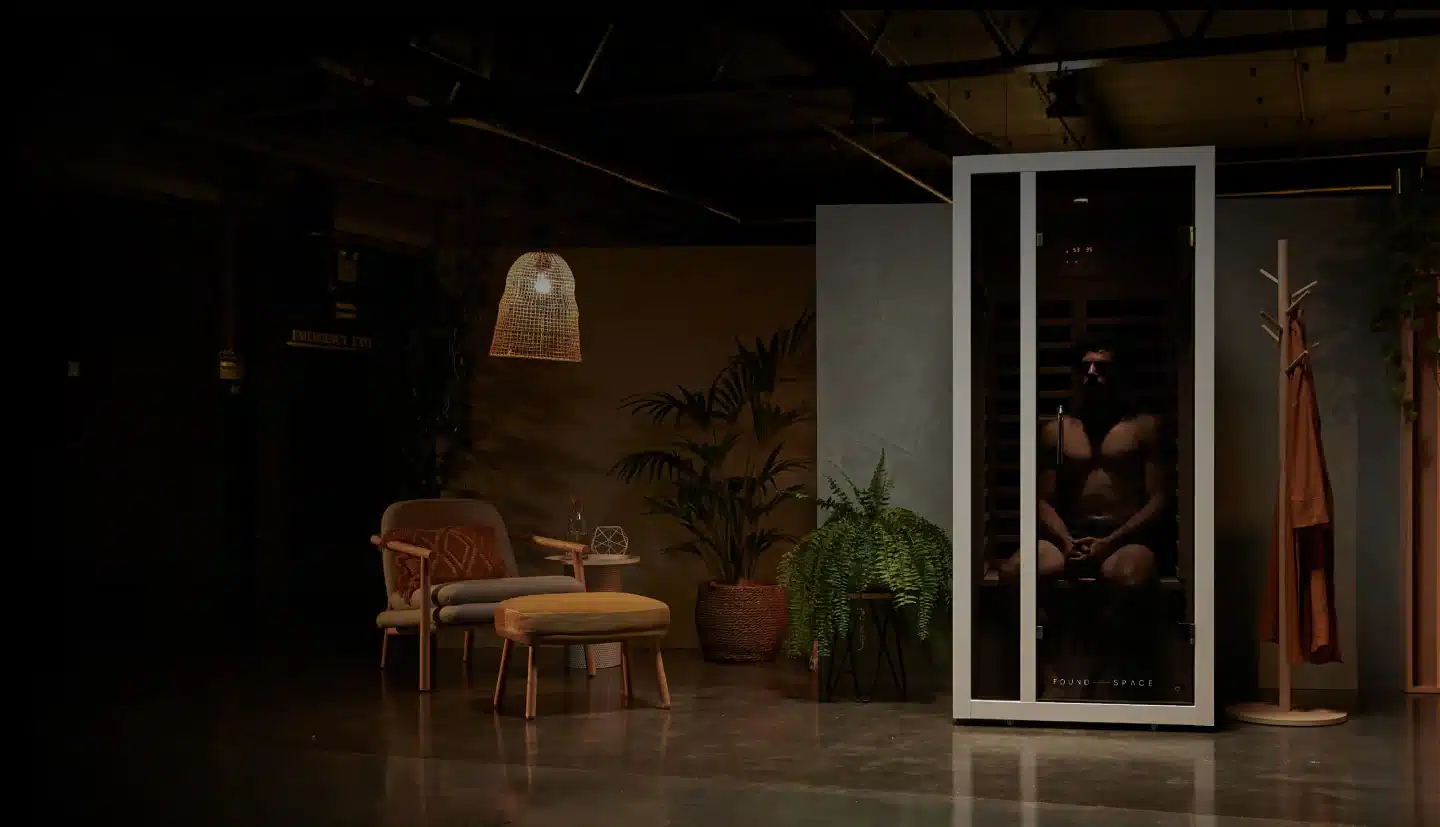 How To Prepare For Infrared Saunas
Knowing how to prepare for infrared saunas can help you achieve a more comfortable and effective sauna session. Below, are our tips on how best to prepare for infrared saunas including answers to commonly asked questions including can you apply skin lotions or oils before a sauna and can you wear jewellery in a sauna.
Found—Space is Australia's longest-running infrared sauna company having supplied saunas to Australians since 2008. We pride ourselves on the quality and craftsmanship of our saunas and our unbeatable customer service and support. We provide support throughout your infrared sauna journey to ensure you make the most of your sauna and achieve a healthier you. Here is how to prepare for infrared saunas.
Infrared Sauna Preparation Tips
When you turn your sauna on, set your desired temperature and duration and allow it to warm up (it can take between 10 and 30 minutes to warm up but its totally fine to hop in before it has reached the set temperature)
Ensure you have drinking water accessible during your session (drink plenty of water prior, during and post your sauna)
Place towels on the bench and floor of the sauna to absorb perspiration and have a spare towel in the sauna to wipe excess sweat from your body too (ensure the towel is clean and preferably made of natural fibres)
To promote further perspiration, have a hot shower before your sauna session
Set up your favourite tunes or podcast via the Bluetooth connectivity
Set up some essential oils to help you rejuvenate and relax during your session
And lastly…. relax and enjoy!
Check out our range of accessories that can assist with your sauna preparation including drink filters, drink bottle holders and towel racks.
Can You Apply Skin Lotions Or Oils Before A Sauna?
When it comes to whether you can apply skin lotions or oils before a sauna, it is entirely up to you however we do recommend that your skin is clean and product free during your sauna session because your pores open up. If you have a product on your skin it may clog pores and inhibit your body's ability to release heavy metals and toxins. Many people find they use less product as a result of infrared sauna use as they notice their skin improves and they look more radiant and youthful.
Can You Wear Jewellery In A Sauna?
One of the main differences between infrared saunas and traditional saunas is the way heat is distributed. Infrared saunas heat the body directly from the inside out as opposed to the air in the cabin (like traditional saunas). Whilst this means that infrared saunas have lower, more comfortable temperatures they can still get quite warm. So, can you wear jewellery in a sauna? You can wear jewellery however if you have metal jewellery on we do recommend removing it before your sauna session.
Ready to Start Your Sauna Journey? Contact Us Today
Our team is passionate about helping you to achieve your health and wellbeing goals and overcome health challenges. When you contact us, we work with you to help bridge the gap from where you are to where you want to be and ensure you purchase the best sauna for your needs.
Book your no-obligation discovery call with one of our friendly Sauna Specialists to learn more about your options