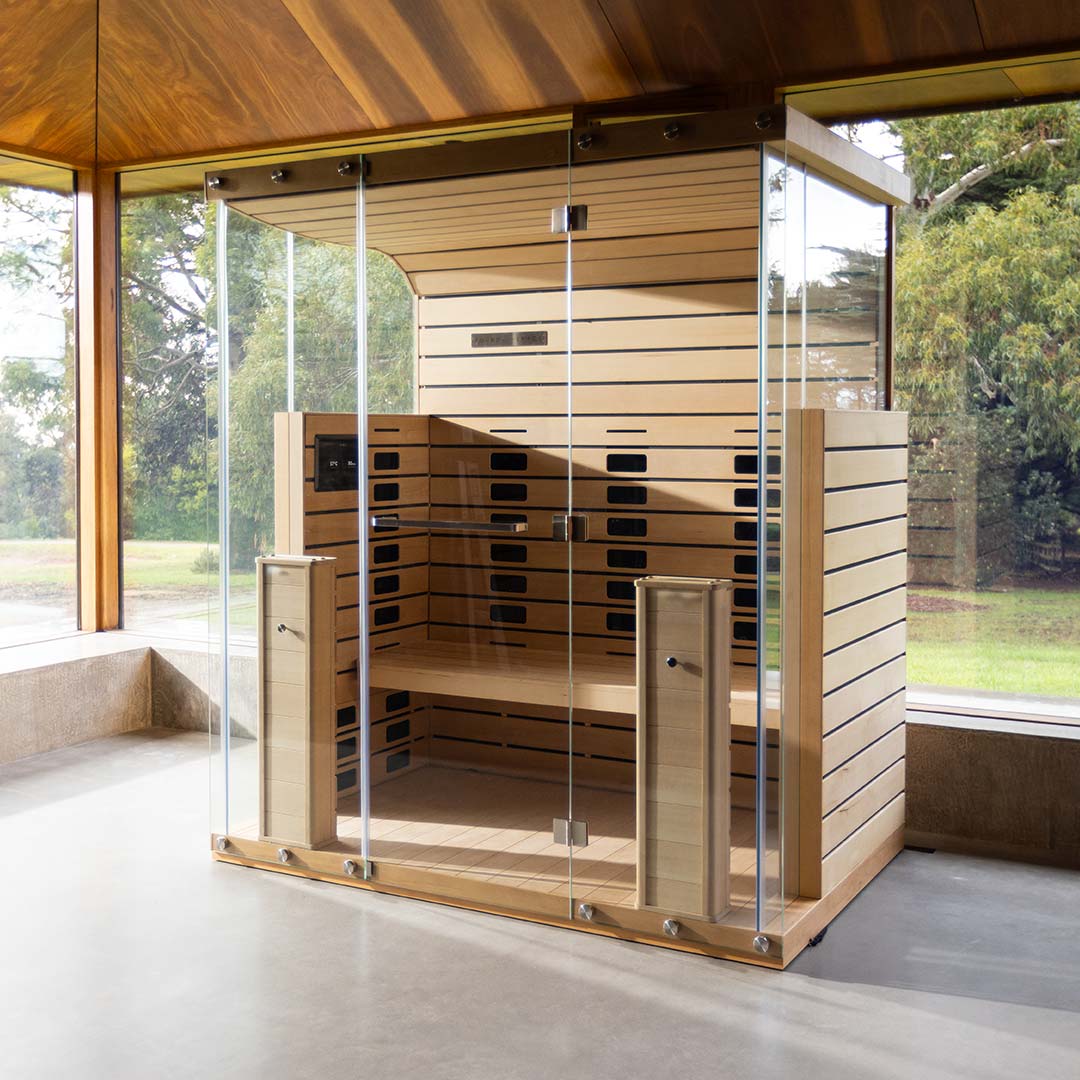 This model is large enough to fit three adults comfortably and is ideal for those who like to recline in the sauna.
HOW WE BUILT A BETTER SAUNA
The Nu-a infrared sauna is the culmination of years of research, design refinement, and customer feedback. We believe it is the most beautiful, best-quality infrared sauna available.
Quality Materials & Craftsmanship
Quality Materials & Craftsmanship
WHY SAUNA IS SO GOOD FOR YOU
Using controlled heat exposure with regular infrared sauna sessions has many proven benefits for the body and mind, mostly due to the phenomena of hormesis or hormetic stress adaptation.
the benefits of hormetic stress
the benefits of hormetic stress
WHERE CAN MY SAUNA BE PLACED?
The Nu-a III Sauna is for indoor installation. Outdoor installation may be possible if it is completely protected from the weather.
It must be installed on a hard, flat and level surface.
The weight of the sauna with users inside can be over 500kg. The surface the sauna is installed on must be able to support this.
If the Nu-a III is installed outside, the sauna must be entirely protected from the weather. In colder climates, the heat-up time will be affected.
The Nu-a III is 3080 watts and requires Requires 2 power points. 1 x circuit, 1 x 15amp GPO, 1 x 10amp GPO
There needs to be adequate space around the sauna for assembly. Depending on the surface, it may be possible to push the assembled sauna into a tighter space or up against a wall.
There must be a clearance of 30cm above the sauna.
FOUND—SPACE IS NEW ZEALAND's FIRST HORMETIC TECHNOLOGY BRAND. WHETHER IT'S FOR HOME OR BUSINESS, YOUR SEARCH FOR THE BEST INFRARED SAUNA AND ICE BATH STARTS HERE.